This event has already occurred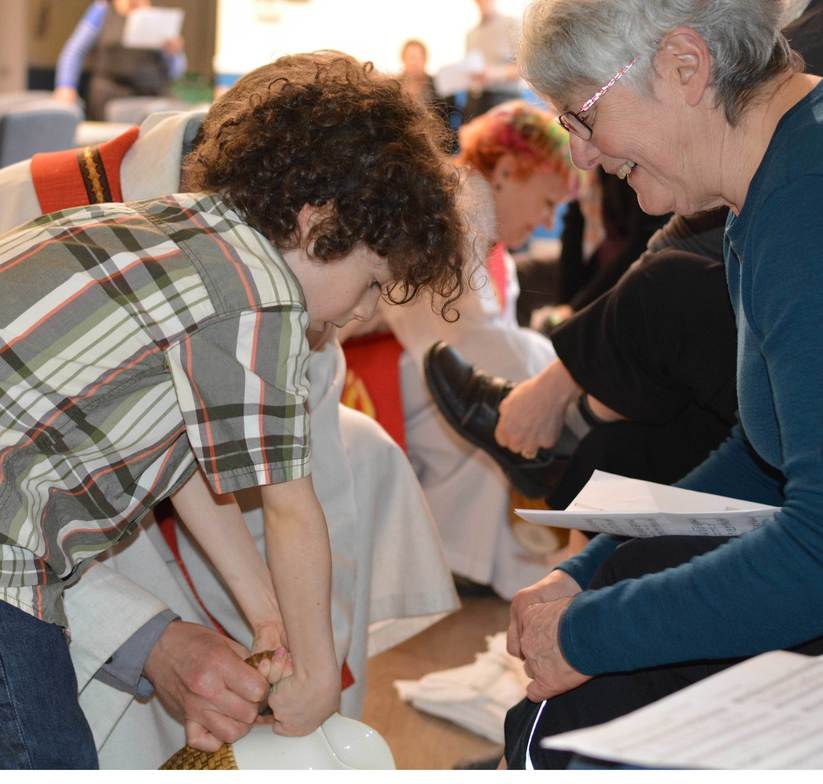 Save to your Calendar
On Maundy Thursday we remember the story of the Last Supper as recounted by the Gospel of John. It uniquely features the story of Jesus washing the disciples feet as an example of humility and service.
We will gather in the parish hall to have a 'simple supper' during which the story will be recited. Following this, we will have an opportunity to participate in the ritual of foot washing. We always have some great kid helpers!
Then we go into the church for the Eucharist. The church is then "stripped" of decorations in preparation for the Good Friday service the following morning at 10 am.
All are welcome to attend this deeply meaningful Holy Week service.